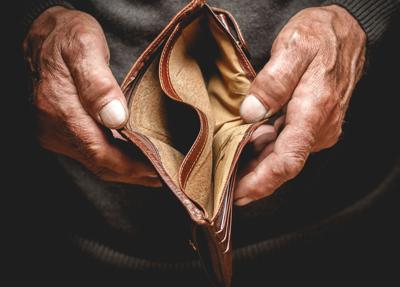 6/21/22 | The Center Square)
In the midst of increasing fuel costs and rising inflation, Washington state drivers can soon expect to pay higher fees as part of the 16-year, nearly $17 billion "Move Ahead Washington" transportation package that passed the state Legislature this year and was signed into law by Gov. Jay Inslee.
Some fee increases are set to go into effect on July 1.
Get ready to fork over more money for a license plate next month. If car drivers want an original license plate, rather than paying the current $10, they will have to pay $50. A replacement license plate will go from $10 to $30.
Motorcycle owners will also have to pay more, with an original license plate increasing from $4 to $20, and a replacement license plate increasing from $4 to $12.
Also up in price: the stolen vehicle check fee. The fee new residents pay when first registering their car in Washington to make sure it isn't stolen will increase from $15 to $50. It will further increase to $75 in 2026.
Beginning October 1, enhanced driver's licenses and identicards will cost more, too. A six-year license or identicard will increase from $24 to $42. An eight-year license or identicard will go from $32 to $56.
During this year's legislative session, Sen. Marko Liias, chair of the Senate Transportation Committee, trumpeted the fact "Move Ahead Washington" did not contain a gas tax increase.
"We heard loud and clear that working families are still facing this brunt of an economic burden caused by the pandemic," Liias, D-Everett, said during a Feb. 8 virtual press conference where Democratic transportation leaders unveiled the then-proposed transportation funding and projects package. "That's why there is no gas tax in this package."
The Center Square reached out to Liias for comment on some of the fee hikes going into effect at a time when Washingtonians are enduring high prices at the pump and record-breaking inflation, but received no response.
Mariya Frost, director of transportation at the Kemper Development Company, did respond to The Center Square's request for comment on the fee increases.
"While the federal government is considering economic relief for drivers, here at the state level, fees passed in 'Move Ahead' will increase by 75% to 400%," she said.
On Monday, President Joe Biden said he would decide on a potential gas tax holiday by the end of the week. The federal gas tax is 18.4 cents per gallon.
"Many of these increases – like the stolen vehicle check fee – are entirely unnecessary," Frost said, "and are especially egregious given the very real negative impact of inflation."
Inflation in the U.S. rose 8.6% in May from a year prior, the highest rate in four decades, according to the Labor Department.
According to AAA, as of Tuesday the average price of gas in Washington is nearly $5.54 cents per gallon, compared to the national average of almost $4.97 per gallon.